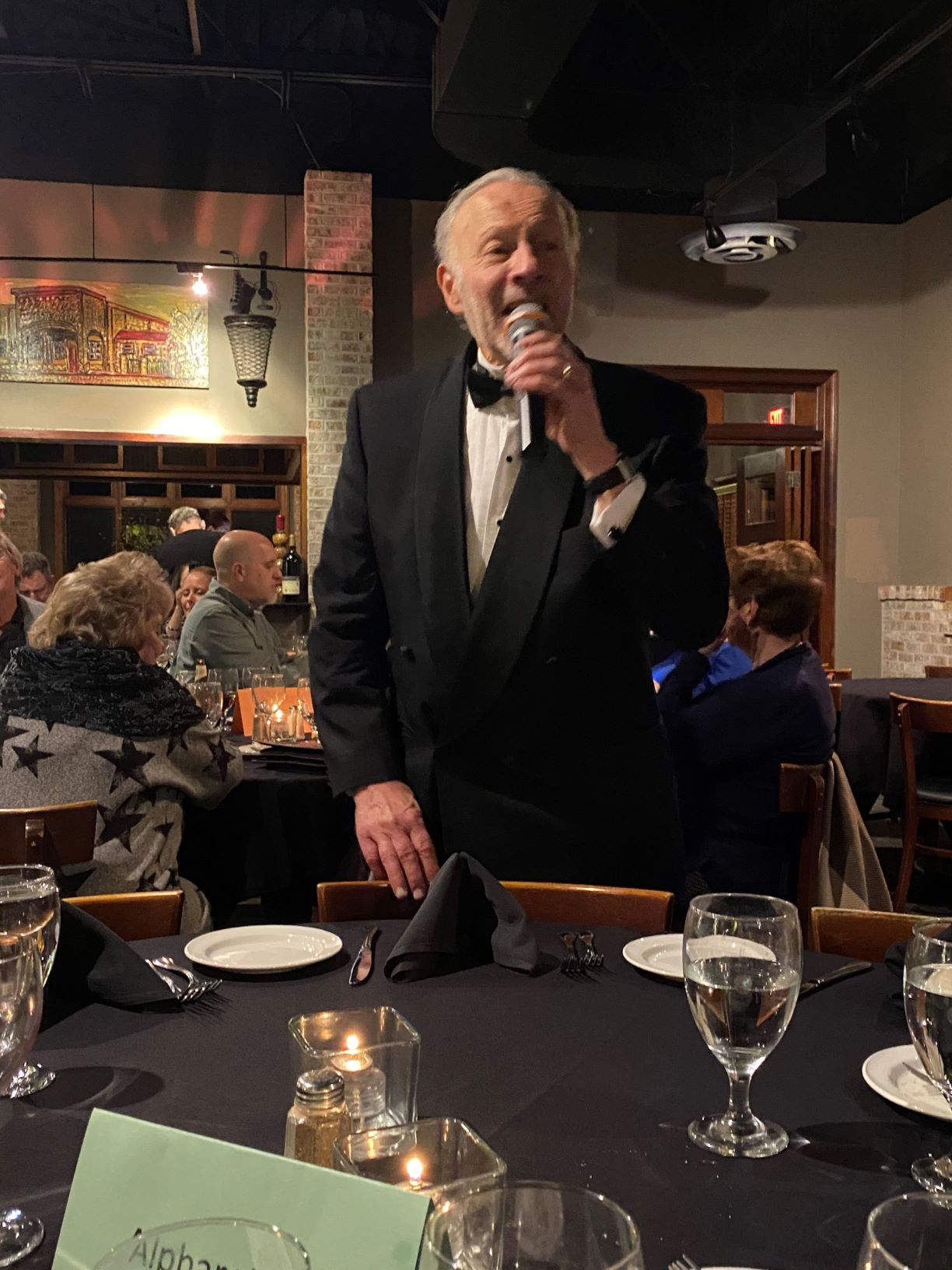 When Richard was in the seventh grade in Albany, NY, he won his first public speaking contest, was in his first musical and has been speaking and singing ever since. After receiving an AAS degree in Electrical Engineering/Technology from the State University of New York, he was accepted as a transfer student at Rochester Institute of Technology to pursue a Bachelor's Degree in Electrical Engineering. However, knowing that engineering was not for him, he decided not to attend and at the age of twenty-two was selling the Dale Carnegie Course.

Over the next thirty years his work in management (sales, hotel and credit) helped develop a keen empathy for and a genuine sensitivity to the human spirit. In 1996, combining these two qualities with the transformational dynamics of joy, music, fun, interaction, humor and wisdom, he transformed his speaking and singing avocation into his true career. Since then, he has presented over 3,500 speaking, wellness and singing programs to corporations, associations, churches, school districts, healthcare facilities and retirement communities.

Imagine being a Speaker, Singer and Emcee and being diagnosed with throat cancer. When Richard got the diagnosis, he immediately started to laser focus on six qualities he felt would get him through his cancer crisis. He realized sometime later that those six qualities comprise an acronym for the word "CANCER" and can get one through virtually any crisis. His crisis lasted a year before he was back speaking, singing, emceeing and even dancing.

Richard revitalizes workplaces that have fallen into a lack of energy and commitment to do the job. He accomplishes this through highly experiential, interactive and transformational keynotes, workshops, seminars, retreats and musical programs. He immediately connects with his audiences, engages them and moves them to understanding that it's not the job they do, but how they approach their job that brings the energy for them to enjoy it. Most people are trying to get joy out of the functionality of their jobs, not the way they approach their jobs. His programs lead them to focus on the way they approach their jobs. All of Richard's speaking programs can be customized and delivered as a keynote, seminar, workshop, breakout or concurrent. His programs are also available to Healthcare Professionals for Continuing Education Units.

As a singer, he offers four highly interactive and fun-filled musical programs. He also emcees all types of special events. Whether he is speaking, performing or emceeing, he is totally focused on making his audience members the "STARS."